Fiat has announced a new "500" to go on sale 50 years after the original. The styling draws heavily on the Trepiuno show car of 2 years ago and the 1957 nuvoa 500. Judging by the reaction to Fiat's preview photos it will be a huge success, there is something about the cute styling and modest size that makes the 500 immediately wantable.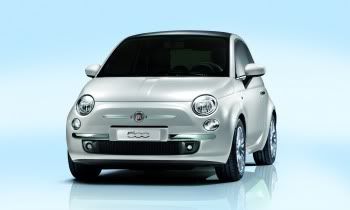 The only worrying thing is whether the driving experience will live up to the styling. The old 500 was loved as much for how it drove as how it looked. The old car could be - had to be - driven flat-out everywhere but seemed to enjoy the treatment. With the engine in the tail the 500 had light, quick steering that no front-wheel-drive car could match. The 500 felt and sounded like nothing else (save its replacement the 126).
The same could not be said of the Cinquecento, the last Fiat to wear the "500" name. In many ways it was a good car, very sensible and practical. It was impressively refined and easy to drive with no quirks. The problem was that it felt just like any other small hatchback, with low-geared steering and a dull engine note.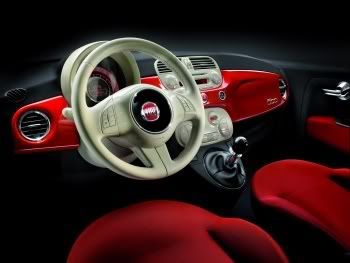 The latest 500 is a car I can't wait to get my hands on. The styling both inside and out is so unlike anything else on the market and the 500 shares its "chassis" with the next Ford Ka. The current Ka is great fun to drive as long as the same is true of the new Ka it also promises that the 500 will be great to drive.