Here are a few things I've seen in the last week that have cheered me up.
First is this concept by Daihatsu.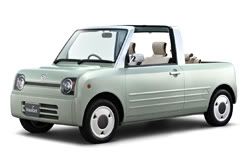 Called 'basket' it is designed, if I recall the press release correctly, for family trips to the vegetable patch. It is such an odd design brief and I feel I should hate it but it is so quirky I'm quite taken with the idea. Although production seems unlikely maybe Daihatsu has designs on the market vacated by the Mini Moke and Citroen Mehari.
Then I saw a retro-styled Honda electric car.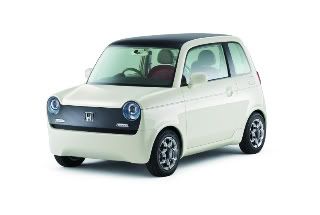 The EV-N is an electric city car with solar panels on the roof and a strong resemblance to the 1960s Honda N360. It has a similar 'cute' appeal to the Fiat 500 and MINI and it looks as though it would make a good rival to Toyota's iQ. Sadly, it seems there are no plans to put it into production. On the other hand I can't help thinking that it would be even better with a small, high-revving engine in place of the battery drivetrain.
Finally, it isn't just small cars that appeal.
McLaren's new supercar didn't appeal to me when I first saw it, however I was asked to do a
news story
on the MP4-12C. Familiarising myself with the 12C's details left me feeling rather more positive towards the new British supercar. Obviously McLaren's web site would talk-up its latest offering but just looking at some of the components is a reminder that good engineering can be beautiful. I particularly like the carbon tub with its smooth curves.
The Honda and Daihatsu will be on display at the Tokyo Motor Show. The McLaren can bee seen at
www.mclarenautomotive.com

.