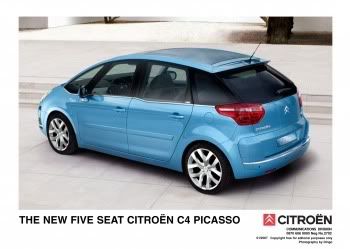 A Citroën C4 Picasso drove past me the other day and I looked at the rear quarter. The kink in the waistline the angle of the tailgate and the way the painted surfaces of the roof and body sandwiched the glass made me think of the Citroën XM.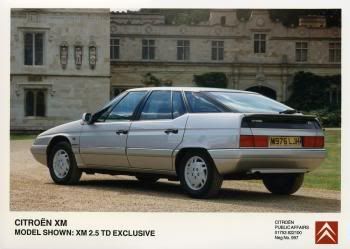 Citroën have not always relished the proud history that they should celebrate at every opportunity. Even so, they have plenty of press photos of old models available for members of the press. Finding a suitable picture of an XM was easy. But looking at it only the treatment of the glass and paint are really similar. I'd forgotten how steeply sloped the XM's tailgate is. The C4 Picasso's kink goes the wrong way and it doesn't have the quarter lights in the rear doors.
Even so, it was great to be reminded of the XM. That car pioneered the hydractive suspension still used on the C6; it was the last Citroën to have Diravi self-centring steering (LHD only); there was a second rear window to protect the people in the car from draughts when the rear hatch was open. It was probably the last genuinely quirky Citroën and one day I'll have one of my own.