Although I don't go to lots of classic car shows throughout the year I try never to miss the annual Classic Motor Show at the NEC, just outside Solihull (it is misleading to refer to the NEC, Birmingham). It fills four of the NEC's exhibition halls and attracts a variety of clubs and dealers who all do a great job of bringing along interesting machinery. Apologies for the lack of pictures but I've never managed to take decent pictures at one of these shows.
A personal favourite was the Bristol Owners Club who brought along the 406S - a special, short-chassis version of the 406 saloon with bodywork in the style of the Bristol 404 (there was a 404 next to it for comparative purposes and an early 411 at the back of the stand looking as sober, purposeful and handsome as only a 411 can). The 406S was one of two short-chassis 4060s made by Bristol – the other receiving a low, 2-seat body by Zagato.
Other favourites included a 1969 Plymouth Road Runner on the Classic American magazine stand. As with most, if not all, cars on display it was spotlessly clean and beautifully presented; a beautiful example of one of my favourite muscle cars. Another big V8-powered coupe that I yearned for was a stunning 2-tone Rover 3.5 litre coupé otherwise known as the P5B.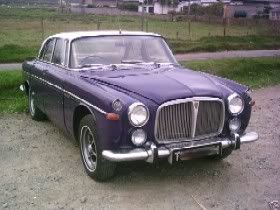 It is the interior and dashboard of the P5B that I particularly love although the styling and engine are good as well.
If you wanted to wallow - or just take a quick dip - in nostalgia the show is a good place to do so. I saw a Mk1 Ford Fiesta like one owned by my parents and a yellow Mk1 VW Golf like the one owned by my best friend's family. So many memories of childhood days out…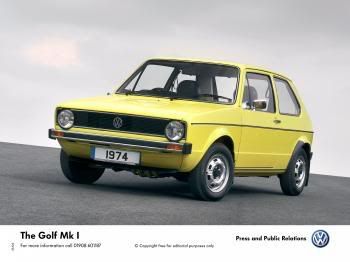 That was one of the nicer things about this show; it was nice to see basic models not just the sporting or luxury variants of popular cars. Everyone knows about the Talbot Sunbeam Lotus but I had forgotten about the 1.0 litre basic version (and how basic it is). Ford Capris were well represented and while the 3 litre and 2.8injection models were well represented there were also lesser 1.6 and 2-litre versions – including a 2 litre V4 mark 1. How simple, basic and insubstantial those popular old cars seem now. Conversely, are new cars overstuffed and un-necessarily complicated?
Another nice thing to see was interesting details that I'd not previously noticed. There was a Citroën GS and I realised that the radio was between the seats and the handbrake was on the dashboard. I admired the woodwork instrument pod of the Mercedes-Benz 600 and 220SE coupe. I had forgotten how small and neat the Suzuki SC100 is and I still don't know why but I do think the FD-series Vauxhall Victor is an incredibly handsome car.