The old is good not just because it's past,
nor is the new supreme because we live with it,

The words of Paul Hindemith echoed in my mind when I began considering the cars and van that I drove in 2007. Those cars that were new models were at best disappointing and at worst inferior to an equivalent car from ten years ago. It was the older models – not just old cars but new cars that have been in production for years – that proved far more satisfying.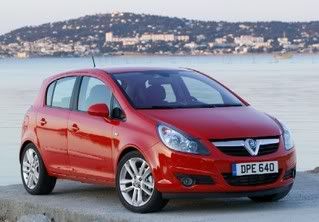 I was appalled by the
Vauxhall Corsa 1.2 twinport
, which I hired early in the year. It was slow, noisy, bouncy and erratic in its steering. As a car for pottering round town the Corsa might just be acceptable but it was hopelessly out of its depth on the open road and far to noisy on the motorway. The most frustrating thing was the way it positively defied my attempts to drive it well – only feeling right when driven thoughtlessly or even badly. Where did Vauxhall go wrong? A
1994 Astra Swing
, borrowed while my car was being repaired, was a much better car. The dampers felt worn out and the interior was a bit grimy but I came away impressed. Comfort, driving position, visibility, performance and economy were all better than in the Corsa. I even found myself admiring certain details, particularly the way the doors sealed and the side windows that were practically flush with the frames.
To be continued...