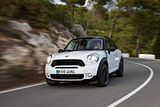 Had a chance to take a look at the new MINI Countryman tonight. I'm not a big MINI fan but I did find myself admiring the design.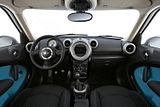 On the outside the 'big MINI' design isn't the most successful but the interior of the car I sat in was a really nice place to be. I love the use of shape and colour. Even little things like the chrome toggles that control the rear electric windows are a source of joy. The term 'surprise and delight' was coined to describe the Countryman's cabin.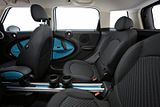 It is nice to see more manufacturers putting effort in to make interiors inviting and attractive.